Who: Jelle Collignon and Heidi Willekens
States: California, Arizona, Utah, Nevada
When: July 2012
Destinations: L.A., Anaheim, Williams, Kayenta, Page, Bryce Canyon Village, Las Vegas, Mammoth Lakes, Oakhurst, San Francisco
Sights: Hollywood, Disneyland Resort, Route 66, Grand Canyon, Monument Valley, Bryce Canyon, Las Vegas Strip, Death Valley, Yosemite, Alcatraz, Golden Gate Bridge
Day 1: Arriving in LA
After a very long trip we finally arrive in Los angeles. Too bad the Dodge Chargers were already gone, but now we are driving a magnificent Chevrolet Impala. After checking in at the Custom Hotel we immediately go to sleep to be in good shape tomorrow.
Day 2: Santa Monica and Hollywood
We can start enjoyin Los Angeles. We start the day in Santa Monica with a walk on the beach and the Santa Monica Pier. Temperatures were already a nice 25°C.
Around noon we left the beach an drove inland, to Hollywood. It was very busy there! Spongebob, Batman and Micheal Jackson were waiting for us on Hollywood Boulevard. We saw a lot of famous stars, especially in the pavement.. 😉 Hollywood also had some nice shopping.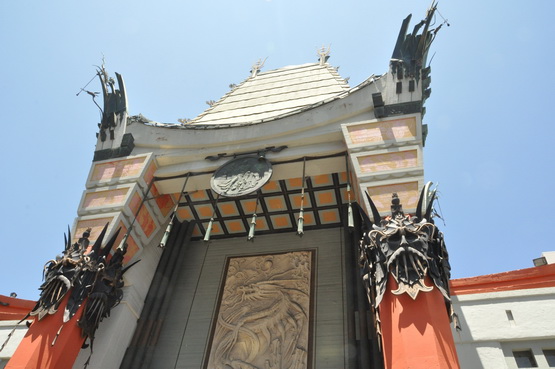 From Hollywood we went to Anaheim. Traffic in LA is comparable to Brussels, we were bumper to bumper from Hollywood to Anaheim.. Finally we arrived and checked in at Best Western Stovall's Inn. In the evening we already went to the Disneyland Resort.
Day 3: Disneyland and California Adventure
We had all day to discover the Disneyland Resort. Finally we could see the park Walt had walked in. In California Adventure we really enjoyed Cars Land.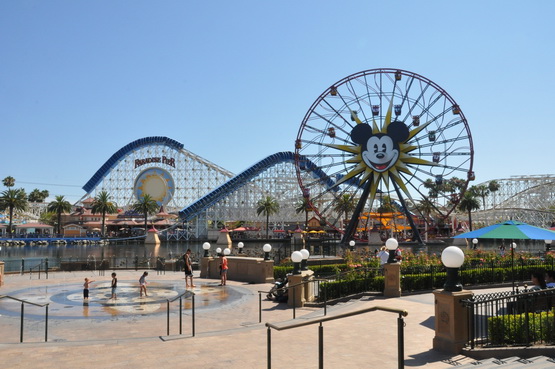 In the evening we had a reservation at the Wine Country Trattoria in California Adventure. The dinner included fastpass tickets for World of Color, a magnificent evening spectacle with fountains, lazers and waterscreen projections.