Oklahoma is the 4th state you cross while travelling on Route 66
Vinita McDonalds
The McDonalds above I-44 in Vinita is one of the largest in the world. The restaurant is in an old Glass House Restaurant that spans the interstate. Beware to exit the restaurant on the same side as you entered! 😉
767 E I 44, Vinita, Oklahoma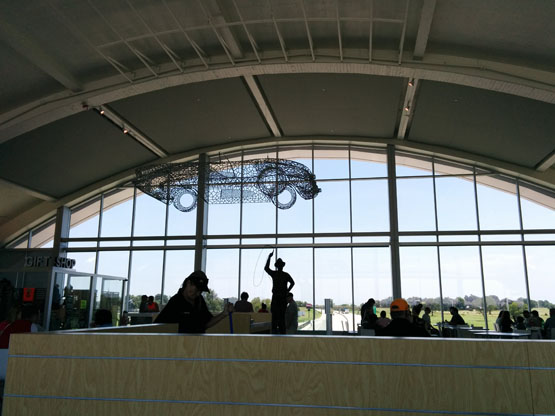 Ed Galloway's Totem Pole Park
About 6 km off Route 66 you can visit Ed Galloway's Totem Pole Park with beautifully decorated totem poles.
21300 E Highway 28A, Chelsea, Oklahoma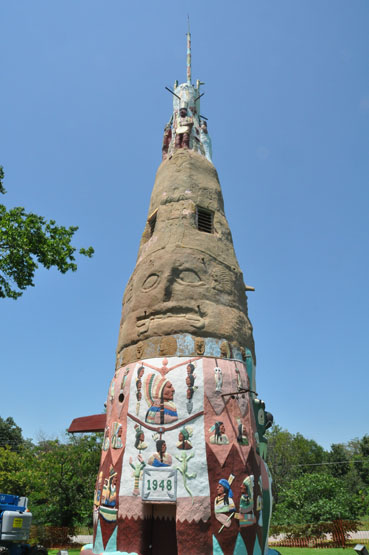 Blue Whale of Catoosa
Hugh Davis built a concrete whale as a birthday gift for his wife. The whale and pond became very popular with travellers on Route 66 for a relaxing swim. You cannot swim here anymore, but it is still one of the most recognised attractions alongside Route 66.
2680 OK-66, Catoosa, Oklahoma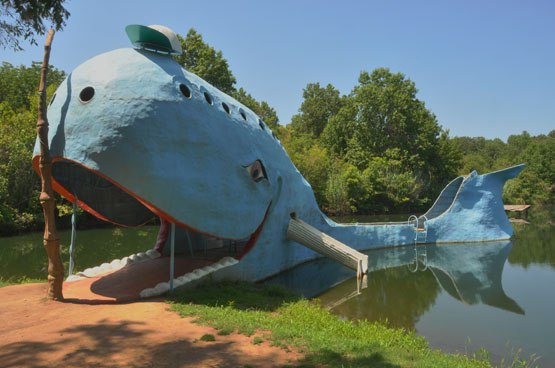 Rock Creek Bridge
This bridge was built in 1921 for the Ozark Trail. In 1926 it became part of Route 66.
35.993739, -96.136470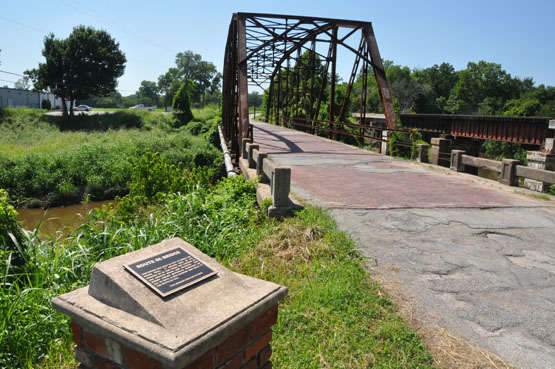 Teepee Drive-in Theatre
The Teepee Drive-in Theatre opened in 1950 could welcome 400 cars. Exactly 50 years after opening the drive-in was closed.
35.993739, -96.136470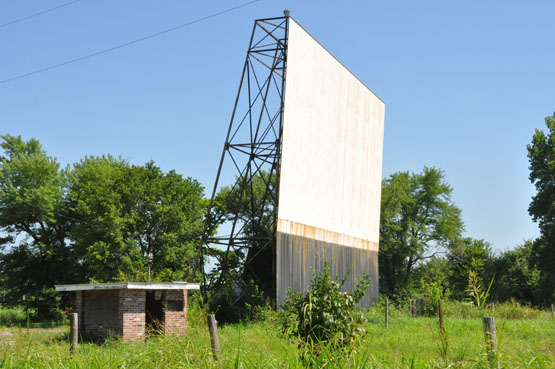 Lucille's Famous Route 66 Gas Station
Lucille's Gas Station is one of the few gas station with a 2nd floor. It was built in 1929. When it was closed a Route 66 fan bought the building and restored it. Lucille has operated the gas station for 60 years which earned her the nickname 'Mother of the Mother Road'.
Route 66, Hydro, Oklahoma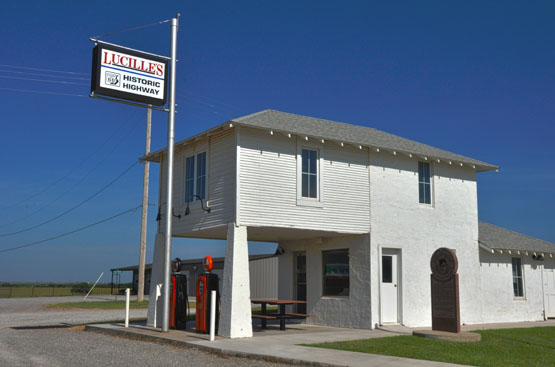 Stafford Air and Space Museum
The Stafford Air and Space Museum has a large collection of old planes. You can see a replica of the first plane of the Wright Brothers, the Spirit of St. Louis and an F-16. There are also several spacecrafts like a lunar landing module and an Apollo command capsule.
3000 East Logan Road, Weatherford , Oklahoma